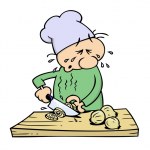 A lot of eating and thinking went into this updated ranking. As a result, this is the most accurate ranking to date and includes six welcome newcomers. Once again I am challenging myself and limiting the rankings to the Top Twenty and ties.
It should be noted that while food is the primary factor in my formula, value, service, ambiance and wine/beverage programs also play an important role. Every restaurant ranked here is good to great and all are recommended by me.
The addition of the six new spots made this very difficult and I suspect that it will become even more difficult next time with the anticipated openings of
The Cypress Room
,
Tongue & Cheek
and hopefully a new Jeffrey Brana spot. Is Brad Kilgore far behind??
Eat well and eat often!!
TIER ONE
- The best of the best. Guaranteed to have a knockout meal every visit plus great service.
TIER ONE POINT FIVE
- The Best of Breed Tier. Doing one thing and kicking ass at it.
Lucali
Momi Ramen
** Joe's Stone Crab qualifies in season and Shake Shake would too but for fast food status.
TIER ONE POINT SEVEN FIVE
- Da Ali G TIER- RESPECT!!
Michael's Genuine Food & Drink
Michy's
Tuyo
All three are Miami legends and all three chefs serve tier one worthy caliber food when they are in the kitchen. Their chef de cuisines do not disappoint. With Michael Schwartz, Michelle Bernstein and Norman Van Aken overseeing and mentoring the kitchen staff they deserve tier one status.
TIER TWO
- This is an outstanding tier of restaurants putting out great food on a daily basis and providing an overall great dining experience. On the cusp of tier one status.
The Dutch
neMesis Urban Bistro
Macchialina
db Bistro Moderne
TIER THREE-
This tier is loaded with spots I wouldn't hesitate to recommend. Some of the best in town.
Edge Steak & Bar
Yakko-San
Florida Cookery
Sushi Deli
J & G Grill
MC Kitchen
Khong River House
The River Oyster Bar
Oak Tavern
Blue Collar
PB Steak
To Do list- Catch, Zuma, The Setai, Haven, Tosca & Copperbox.