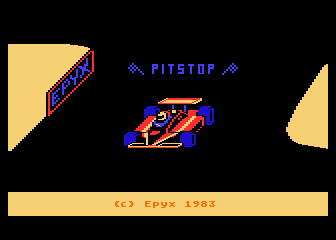 I spent the past couple of weeks "just driving around with my windows down" as the late Jim Mandich would say. Of course, while cruising the strip mall littered streets of sunny South Florida I'm always looking around for potential food pit stops. I recently found three new spots worth checking out and paid a lunch visit to an old favorite that is still one of the best in town.
The first pit stop was at the recently opened Umami Burger located in South Beach. Umami Burger was created by former wine journalist, Adam Fleischman in 2009. It is super popular in California and Adam has his expansion eyes on the east coast. The South Beach location is the first one outside of California. In a nutshell, Umami is the fifth taste after sweet, sour, salty and bitter.
I opted for the "Umami Burger" which is topped with a shiitake mushroom, caramelized onions, roasted tomato, parmesan crisp and umami ketchup. The medium rare patty cooked on a flat top griddle was wonderful on its own. The flavors of the toppings, the texture of the crisp and the perfectly sized bun really enhanced the experience.
It is an interesting flavor profile and one that I was legitimately craving several hours later. Overhyped? No, not at all. This is the real deal. It's good enough as well as distinct enough to compete with my beloved Shake Shack.
This is a tasty burger.
South Beach
1080 Alton Rd
Miami Beach, FL
33139
I'm always happy when I'm in the Design District area during lunch hours and have time to pop into Michael's Genuine Food & Drink. I grabbed a stool at the bar and quickly glanced at the menu to make sure my target was still there. It was a simple decision for me, the creamy-licious chicken liver crostini and Michael's fantastic riff on the classic Rachel which features the best pastrami in town.
Michael's
housemade pastrami is paired with cave aged gruyere cheese, red cabbage slaw, thousand island dressing and served on grilled ciabatta.
As I've said numerous times, it is hard to find a better one two punch for lunch in town. It's also one that my grandfather would have loved too and that makes it extra special for me.
130 NE 40th St
Miami, FL 33137
(305) 573-5550
The second pit stop required a quick veer to the left followed by two u-turns and the most bizarrely configured parking garages I've ever encountered. Anyway, Chayhana Oasis is an Uzbekistani restaurant located in Sunny Isles across from the old Naoe location. Here is what I knew about Uzbek cuisine going in... zip, zero.
The menu featured some very interesting sounding dishes and I wish I didn't go solo because I was obviously unable to try several dishes that piqued the curiosity of my taste buds. While perusing the unfamiliar menu I enjoyed a crisp and refreshing Russian beer called Baltika.
First dish to arrive was beef tongue which was b
oiled, thinly sliced and served chilled. It was accompanied by one of
my favorite condiments, horseradish. The dish was okay but my least favorite of the day. I prefer the hot version served down the block at Yakko-San.
I really enjoyed dish number two which was a delicious marinated herring. Large pieces of fresh and tender herring were topped with raw onions.
I couldn't leave without trying their shish kebabs despite already being full. They are served in pairs but the waitress kindly allowed me to order a combination of lamb and liver. The lamb was very flavorful and the liver tasted true to form. Both were enjoyable.
I can't forget about the home style potatoes that accompanied the herring which I easily devoured. A simple dish yet outstanding nonetheless.
I'm looking forward to going back soon and working my way through traditional dishes including prov, manti, lagman and samsa. On a side note, the wine list included two Georgian wines but the waitress said they were sweet so I declined to imbibe.
If you are adventurous and/or looking for something new to try, definitely pay Chayhana a visit.
250 Sunny Isles Blvd
Sunny Isles Beach,FL
33160
(305) 917-1133
The most recent Pit Stop occurred after leaving a mediation in downtown Miami. I was hungry and quickly recalled that
Wolfgang's Steakhouse
recently opened in the Related building on south Biscayne Blvd. No, this is not owned by Wolfgang Puck. Wolfgang Zweiner was a waiter at the legendary Brooklyn steakhouse, Peter Luger's for forty years. Wolfgang left a few years ago to open his own place in Manhattan and his success has allowed him to expand to five additional locations.
I have very fond memories of driving to Brooklyn with my family and devouring their sliced tomatoes and onions with "Luger" sauce, their german fried potatoes and the amazing in house dry aged porterhouse. Obviously the connection got me in the door but is Wolfgang able to deliver the goods?
Unfortunately, since this was a quick pit stop and during lunch the porterhouse was not an option. I went in specifically to try their burger and I was very impressed. I'm not sure of the composition of the patty but I can assure you that it was excellent. Fresh, lightly packed and seasoned perfectly. It was cooked to a proper medium rare and was full of great beefy flavor. The bun supported the patty nicely and had a proper bun to patty ratio.
This is a burger for burger fans and I highly recommend paying them a visit for it alone. It should be noted that the burger is only available during lunch.
The next time I am in downtown Miami during lunch time you will find me at the bar eating a burger for sure. If the porterhouse is as good as the burger, Miami steak fans are in for a treat.
Downtown Miami
315 S Biscayne Blvd
Miami, FL
33132
(305) 487-7130