Work Hard! Play Hard! Eat Hard! Juice hard?? Yes, I'm crazy but fairly disciplined when I want to be. I did a three day cleanse a few months ago and had no issues completing it. Nevertheless, a juice fast is quite a challenge for a food-aholic like me. I've done my fair share of eating and drinking over the past few months so I figured it was time to do another three day cleanse. My goal is energize and detoxify my body and more importantly kick start a healthier lifestyle.
I was introduced to
Cold Pressed Raw
at my CrossFit gym where their juices are available. I believe you can also find them at the
Green Monkey
yoga studio in Midtown Miami. They are a local based company that is just getting started. Online ordering is coming soon along with free delivery to certain areas.
Cold Pressed Raw's juice is prepared using a hydraulic cold press machine which allows the juices to retain a significantly higher nutritional content. Cold Pressed juices have more antioxidants, nutrients, vitamins, minerals and amino acids. Cold Pressed Raw's juice is exposed to minimal amounts of oxidation allowing them to retain taste and nutritional value for up to three days.
My three day supply of juice arrived around 9 p.m. the night before the juice cleanse was to begin.
DAY ONE
Although weight loss is not the primary or motivating goal I was curious to see if I lost any pounds along the journey.
6:00 a.m.
Ready to start day one. But first a pre workout bottle of water. Drinking water is encouraged throughout the day as part of the cleanse. They also recommend starting the day with a hot glass of water and lemon to wake up your metabolism.
7:00 a.m. CrossFit
.
Warm up
:
3 rounds
10 strict pull ups
10 ring dips
10 ghd sit ups
10 back extensions
10 push press @45#
Lift:
Power Clean + 2 Push Press to Jerk
1-1-1-1-1-1-1-1@AHAP
:60 rest between sets
Workout of the Day (WOD)
3 rounds of:
800m run
-or-
1000m row
rest 1:1
Post
3 x 10 seated DB press as heavy as possible.
:45 second rest between sets
8:15 a.m.
Hot water minus the lemon.
9:30 a.m
. Time for the first juice, "The Green." The Green is a pleasant mixture of kale, spinach, celery, cucumber, parsley, apple, romaine and lemon. I'm a fan of greens and green juice doesn't scare me at all. This salad in a bottle was a good way to start the day.
11:30 a.m
. Feeling good and going strong despite going caffeine free. Thus, I decided to push back juice number two for as long as I could.
1:00 p.m.
I was starting to feel a tad hungry and wanted to drink number two before I reached a point of no return on the hunger front.
Juice number two, "a-phro-fruit" was a delicious, light and refreshing combination of pineapple, mint and alkaline water.
3:23 p.m.
It was time for another round of "The Green." The liquid salad provided a nice mid-day punch.
5:30 p.m.
Juice number four, "mexi-cayenne" was an interesting and tasty combination of lemon, alkaline water, cayenne and raw agave.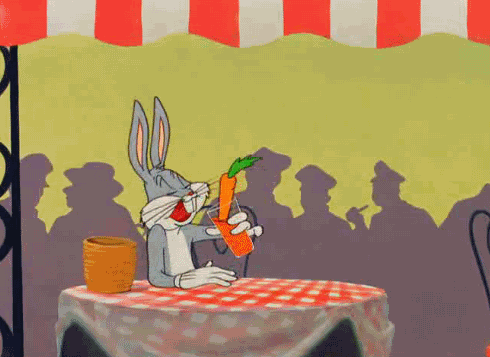 7:26 p.m.
As a carrot and ginger fan, I was looking forward to juice number five, "Bugz Bunny" all day. Bugz did not disappoint. This is a juice I would easily drink on a regular basis. Juice of the day!
9:30 p.m.
You are advised to drink the last juice two hours before bedtime in order to give your digestive system, a break. I starting to fall asleep on the couch so I knew I needed to take down juice number 6. "Almond milk" was a delicious way to end the day. Raw almond, alkaline water, vanilla extract, cinnamon and raw agave combined to form a vert tasty and satisfying juice.
Dessert! No, no this will be my reward if I make it through the three full days without cheating.
Day one is done and I survived easily. No coffee, no cheating and no eating. Nothing but the juice!
Hopefully I will have enough energy and strength for CrossFit tomorrow morning.
I will not bore you with a Day Two post unless I go blind or become delirious at some point.
If you are interested in trying a juice cleanse or simply buying some juice, I would highly recommend Cold Pressed Raw. The six juices I had to do were fresh, top quality and very tasty. Hopefully healthy too!
****UPDATE****
The three days are done! I'm happy to report that I had no issues along the way. I refrained from having my beloved coffee all three days without a problem. I never reached a point of real hunger and was never inclined to cheat and eat. Moreover, the juices were great. I highly recommend Cold Pressed Raw to anyone in the Miami area looking to detox and revive yourself. On a side note, I went to CrossFit all three days and did not have any issues from being on the juice. I lost eight pounds along the way. But more importantly I feel great.
It should be noted that it cost $65 a day for all 6 juices.
305.209.4277
info@coldpressedraw.com