I'm a big Michael Mina fan. He runs first class establishments all over the country and clearly takes pride in them. He doesn't just slap his name on a place and then disappear. He cares about them and it is evident in every aspect of his restaurants. He clearly empowers the right people to carry out his vision. He's a winner and he has another winner on his hands in Miami.
Michael Mina 74
, borrows the 74-Route Nationale 74 in Burgundy- from his wine-centric spot
RN74
in San Francisco. They opened rather quietly a couple of weeks ago in the basement of the legendary
Fontainebleau Hotel
. The chef de cuisine is Thomas Griese who was previously chef de cuisine at the Setai. Prior to that he was working in Las Vegas at Bouchon and Alize.
MM74 will be a game changer to the Miami food scene. Why? Because in a city packed with tourists looking to party, we have no "clubby" food destinations. When my friends come to town they always want to hit Prime 112. And I'm always hard pressed to come up with an alternative place that combines good food with a lively scene plus some eye candy for the single folk. Enter MM74. The ceiling is low, lights are dim and a DJ booth hovers over the room. The staff is professionally friendly and the energy level in the room is high. They offer a late night menu until 4 a.m. on weekends and they happen to be neighbors with LIV. This will be bachelor and bachelorette party central for sure.
People will go for the scene but they will stay and eat and drink and return because the food and beverage program is legitimate.
It's inevitable that locals will want to compare MM74 to its sister in Aventura,
Bourbon Steak
. But they are unique and trying to compare them is unnecessary. The food at Bourbon Steak will always be some of the best in town while Gabriel Fenton is in the kitchen.
Michael Mina 74 is perfect for groups looking to have fun and eat well and also perfect for local food fans that enjoy eating great food with a side of good vibe.
74 takes their beverage program seriously. They offer several barrel aged cocktails along with punches that are on tap. They also serve bottled "fizzy" drinks along with eight draft craft beers. Wine always plays an important role at Mina's restaurants because of sommelier and Mina Group wine director Rajat Parr and MM74 follows suit. They offer several by the glass and half bottle options in addition to the impressive
wine list.
Unfortunately, I didn't take a good shot of the impressive shellfish cart that makes its way to each table. I did get a shot of the monster African prawn pictured above. As you may be aware, the hotel recently purchased a fishing boat, The Bleaufish and supplies all of the hotel restaurants with their daily haul. Stone crabs are as fresh as they get in town.
I'm a huge burger fan and their dry aged steak burger is easily one of the best burgers in town. It's a blend of their in house dry aged meats and is paired with double smoked bacon, romaine and a secret sauce that reminded me of a big mac on steroids.
74's Japanese Wagyu Shabu-Shabu is $28.00 an ounce. So don't choke with your cooking technique. Fifteen seconds is all you need for a Japanese treat. It's paired with dashi, miso and watermelon radish. Make sure you finish the tasty broth.
Octopus 'a la plancha' includes
ruby crescent potatoes, romesco, parsley, and Marcona Almonds.
The Grilled Quail and Foie gras is another dish that I highly recommend. The delicious duo were proper;y cooked and enhanced by the addition of jerk spice, glazed mango and quail jus.
Another standout dish and probably my favorite of the night was the Red Snapper and Scallop. Here, chef Griese paired a perfectly seared scallop with a tasty red snapper that featured a nice crispy skin plus shrimp. But the highlight was the ridiculously good red curry.
I couldn't resist ordering the Locker 28 Beef Tenderloin which is hay-smoked table side and provides some entertainment plus a nice aroma.
I'm not sure why, gimmicky perhaps, but I was apprehensive about trying the Berkshire 'caja china' offering. I'm glad I did because it's a fantastic dish featuring a trio of very tasty pork along with
pigeon peas, annatto rice, kumquat and chile relish, cilantro and mojo.
A Japanese table side whisky presentation is offered and something I recommend especially if you are unfamiliar with Japanese whisky.
More Japanese whisky options.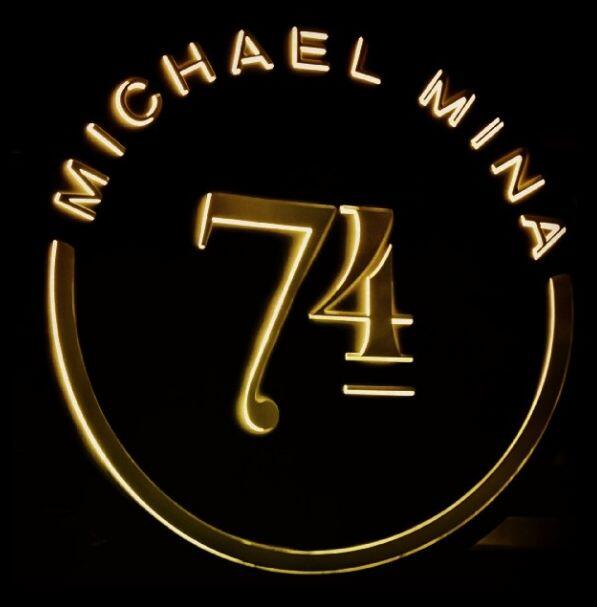 Hours
Dinner:
Sunday & Monday
6:00 p.m.-1:00 a.m.
Tuesday - Thursday
6:00 p.m.-12:00 a.m.
Friday & Saturday
6:00 p.m.-12:00 a.m.
Late Night Menu:
Tuesday - Thursday
12:00 a.m.-Close
Friday & Saturday
12:00 a.m.-4:00 a.m.