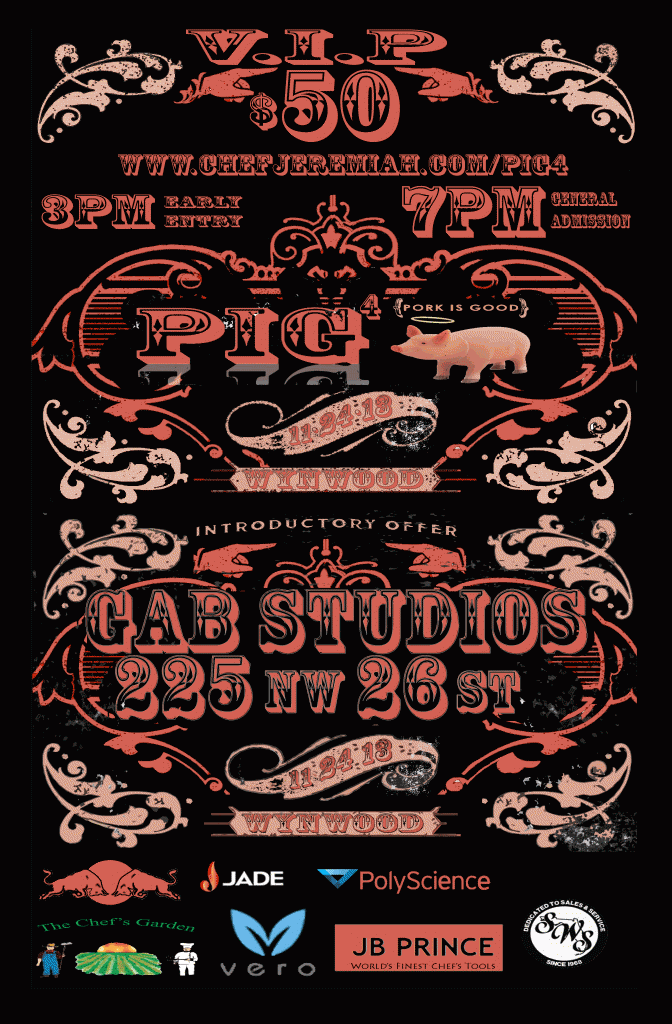 P.I.G. IV Organized by Chef Jeremiah Bullfrog is setting up as the deal and meal of the year. P.I.G I, II & III were great but this year J invited some of his talented friends to share in the pork fun. Cobaya alumni: Antonio Bachour (St. Regis), Aaron Brooks (Edge), Conor Hanlon (The Dutch), and Brad Kilgore (J&G Grill) along with Giorgio Rapicavoli (Eating House) will be serving dishes as well.
Sunday November 24
, early admission for P.I.G. V.I.P. at
3pm
. VIP spots are $50 per person and will get you early entry and a featured mixologist cocktail too.