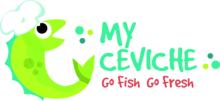 On Monday, September 23, chef Sam Gorenstein of
My Ceviche
will co-host a dinner with
Love & Vegatables
, a community pop-up vegan cafe. The first installment in the 2013-2014 monthly dinner series at the
Earth N' Us Farm
in Little Haiti, will reintroduce diners to the earth-conscious attitude of Miami's finest vegan café. Chef Gorenstein will be working with Love & Vegetables' Chefs
Keith Kalamanovicz
and
Avril Johnnidis
to put together a menu inspired by nature's offerings.
Keith
Avril
"Love & Vegetables is doing something really cool," Gorenstein said. "They have a strong focus on serving people dishes using top-quality ingredients in a setting that you can't find outside of the farm. I have respect for what they're doing. Keith and I are like-minded in the sense that we always source the best ingredients we can find. This similarity will result in a meal that guests will enjoy not only because of the flavor but because they will feel good about what they're eating."
Eighteen months since its inception, Love & Vegetables has become a go-to destination for vegetarians, vegans, the health-conscious, and yogis thanks to chefs Johnnidis and Kalmanowicz' generosity and willingness to share their personal philosophies with others. Certainly, they focus strongly on the food they serve, but there is also their strong desire to share with those who may not otherwise have access to healthy and nutritious food. The pop-up's monthly pay-what-you-can dinners are the perfect way to allow people from all walks of life to indulge for one night. Because the farm runs solely on donations, Love & Vegetables kindly suggests a $35 per person donation for these dinners. For those who are unable to give a monetary donation, volunteer work the night of the dinner is also accepted for a limited number of people; volunteers might help with set-up, clearing tables, or washing dishes.
Earth N' Us Farm
"Cooking vegan food loaded with flavor is the backbone to Love & Vegetables," Johnnidis said. "I want everybody to be able to enjoy what I love to cook without being held back by extraneous factors. We just want to give back to the community that we live in."
As for working with Gorenstein, Kalmanowicz is confident: "I've been in a kitchen with Sam before and I know we can serve up a killer dinner together!"
From September through April, these monthly gatherings include a tour of Earth N' Us Farm —given by the farm's owner, Ray Chasser — before diners are seated and treated to the kitchen's offerings. In keeping with this tradition, guests for the Sept. 23 dinner may arrive at the farm at 6:30 p.m. to take a tour of the premises and its 3-story tree house and even meet some of the animals that live on the farm. Dinner will begin promptly at 7:30 p.m.
The menu will be entirely vegan and will be released two weeks prior to the dinner — look for it on
www.MyCeviche.com
and
www.loveandveggies.com
. There will be no alcohol served, but guests are welcome to bring their own. The dinner will run as follows:
6:30 p.m. – 7:30 p.m. Formal tour of Earth N' Us Farm given by owner Ray Chasser
7:30 p.m. – 10:00 p.m. Six-course vegan meal, including one dessert
To RSVP for the September dinner at Love & Vegetables, visit
http://www.loveandveggies.com/events/1st-farm-dinner-of-the-season/
.
About Love and Vegetables
Founded in January 2012 by Keith Kalmanowicz, Love & Vegetables is a vegan pop-up community café that operates under the standards of One World Everyone Eats Foundation. Chefs Keith Kalmanowicz and Avril Johnnidis prepare flavorful vegan fare for all members of their community regardless of their means to pay. If guests cannot afford their meal, they are welcome to volunteer their time in exchange. In addition to its healthy, creative, vegan fare, the cafe also offers educational workshops and opportunities to learn about growing, minding, harvesting, and preparing vegetables and vegan dishes. For more information on Love & Vegetables, visit
www.loveandveggies.com
. Follow Love & Vegetables at Facebook.com/LoveAndVegetables.
About Earth N' Us Farm
Founded in 1977 by Ray Chasser, Earth N' Us is a permaculture farm that is home to many different animals, including emus, goats, pigs, and turkeys; residents, some of whom live in the three-story tree house, a focal point of the farm; and a wide variety of organic produce. Located in Little Haiti (7630 NE 1st Avenue), Earth N' Us Farm is open to visitors everyday until 6 p.m., no reservation necessary. For more information on Earth N' Us Farm, visit
www.earthnusfarm.weebly.com
.
About Sam Gorenstein
Born in Colombia and raised in Miami, Fla., chef Sam Gorenstein began his career as a chef in New York under world-renowned chef Laurent Tourondel at Union Pacific. He went on to open BLT Fish, which received a three-star review from the New York Times, before returning to Miami and opening BLT Steak at the Betsy Hotel in South Beach. After additional time spent in the kitchens at Michael's Genuine Food & Drink and Restaurant Michael Schwartz at The Raleigh Hotel, Gorenstein opened his own restaurant, My Ceviche, and has since focused solely on its growth. Gorenstein is a twice-nominated Rising Star Chef by the James Beard Foundation and has also been recognized as a top chef in Forbes magazine's "30 Under 30."
About My Ceviche
My Ceviche is a fast-casual concept that brings wild-caught seafood, when available, to the table in the form of fresh burritos and bowls, tacos, salads, and of course, ceviche. My Ceviche South Beach is located at 235 Washington Avenue and can be contacted at (305) 397-8710; My Ceviche Brickell is located at 1250 South Miami Avenue and can be contacted at (305) 960-7825. Hours of operations at both operations are Sunday-Thursday from 11:30 a.m. to 10 p.m. and Friday-Saturday from 11:30 a.m. to 11 p.m. My Ceviche offers eat in (Brickell location), take out, delivery, and catering services. For more information, visit
www.MyCeviche.com
. Follow My Ceviche on Twitter and Instagram: @MyCeviche; Facebook.com/MyCeviche.