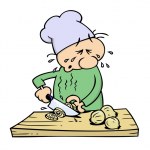 I spent the past two weeks visiting several new and/or first time spots around town making this ranking the most difficult and thorough to date. I'm going to stick with my normal "tiers" format because I think it is the best way to group the restaurants. However, I decided to limit my tiers to twenty restaurants making the task even harder.
In addition to recently losing Sustain, we lost two more tier mainstays with the closing of Sra. Martinez and the departures of Zakarian/DeRosa from Tudor House. Two more that will be missed.
TIER 1- The BEST of the BEST. Run don't walk to these spots for A++ meals.
The Bazaar
- Four fantastic visits. I could eat that way every day. Culinary treat!
Tuyo
- Not sure there is a more talented chef in town. Chef Brana is doing the French Laundry thing in the 305.
Bourbon Steak
- Always an A+ meal with A+ service and A+ wine. Specials always shine. Chef Gabe is James Beard worthy.
Naoe
- Bento box starter always full of treats followed by mind blowing sushi.
TIER 2- This is a solid tier of restaurants putting out great food and providing an overall great dining experience.
The Dutch
- Chef Conor and crew are killing it over on the beach under the guidance of two time NYC James Beard winner Chef Carmellini. Don't miss the little oyster sandwiches or the ribeye for two.
Michy's
- Would easily be in tier one if Chef Bernstein was in the kitchen on a daily basis. Still great and a must do for tourists and locals.
Michael's Genuine
- See Michy's
Azul
- Kitchen continues to crank out some of the most creative and cutting edge food in town.
db Bistro Moderne
- Chef Boulud's restaurants are always good and this one is no exception.
Edge Steak & Bar
- Chef Brooks and Chef King are a welcome addition to town. Don't miss their monthly tasting menu dinners.
Tier 3- Another strong tier featuring outstanding spots.
neMesis
- Funky spot serving globally inspired food. Enjoy the journey.
Makoto
- Sushi is up there with Naoe. Non sushi offerings great too.
Sushi Deli
- Special place for sushi fans. Shhhh keep that a secret.
The Federal
- Fun menu that delivers plus great wine, a great host and a cool spot to hang.
1500 Degrees
- Chef Paula is a star for sure.
Red Light
- Food is tier one worthy...
Tier 4
Juvia
-
Chef Oh's raw fish offerings coupled with dynamite views makes Juvia tier worthy and a must visit.
Milos
- $20.12 lunch special is a steal and a deal compared to dinner prices.
Yakko-San
- Hit the specials board. Avoid sushi. Perfect for groups.
Macaluso's
- Best meatballs in Miami and not even close. Everything else is great too.
Honorable Mentions- Salumeria 104, NiDo Caffe, Pubbelly, Chef Philip Ho, Eating House, Sugarcane Raw Bar, River Oyster Bar, Timo, Altamar, Area 31 & Tuscano Divino.
To Eat Tier - Need to visit Haven, The Dining Room, Il Gabbiano, Zuma, The Setai & J&G Grill.
The Casual Tier-
Counter service and/or on the casual side.
Shake Shack-
Shack burger is so freakin good.
Harry's Pizzeria
-
Enjoy this place more after every visit. Cool casual spot in the Design District. Perfect pre Marlins game stop for those traveling from north of the stadium.
Sakaya Kitchen
- Don't be fooled by this fast food-esque place. Food is addictive so be careful.
Blue Collar-
Grab a burger or the big ragout sandwich along with the pork and beans. Killer secret menu item, The Chowfather burger.
Crumb on Parchment
-
Chef Michy's delicious breakfast/lunch only spot in the Design District. They've turned their daily specials up a notch recently. Don't miss Mrs. Bernstein's cakes.
La Sandwicherie
- Salami and provolone with the works. Pate works too.
Josh's Deli-
Pastrami on rye all day
Kings County Pizza
-
Best NY slice in Miami. Sicilian and grandma pies even better. Don't miss the baked ziti.